STANDARD OF CARE CENTER
Compliance Materials for Carriers and Distributors
Compliance with annuity and life insurance standard-of-care regulations (e.g., suitability, best interest, fiduciary issues) just got A LOT easier!
Does any of this sound familiar?

You have just read the latest standard of care regulation or proposal (be it fiduciary, best interest, or suitability), and you feel overwhelmed by everything you need to understand before you can create and implement a compliance program at your firm.
You have spent countless hours in meetings and searching for information that will help, but you are frustrated that you can't find the concrete information and tools to get started or evaluate your progress.
The clock is ticking toward an effective date and you have a lot of work to do, but you don't know what to prioritize or how to get started.
If it does, then you already know how hard it is to get quality regulatory information and support.
That is why we created the Standard of Care Center
We have heard from firms just like you, struggling for understanding or going around and around in meetings trying to figure out where to start, only to be stuck and frustrated in pursuit of good quality resources thanks to:
blog posts with little concrete assistance, or
overly technical analyses of the regulations that do not help create a workable process and that leave you more confused than where you started, or
consultants happy to let you spend a small fortune for their "solution" that doesn't work for your firm.
That nightmare is now behind you!
Our Standard of Care Center is exactly what you need for your compliance program: clear explanations of the rules, training for your staff, advice on how to implement these standards, and support for your whole team.
Standard of Care Center membership benefits include:
Access to understandable explanations of the many, different standard-of-care regulations and how they apply to your firm, whether you are with a carrier or a distributor.
Use of the Center's tools and resources to assist in implementing a compliance program in a timely way.
Information that will help you minimize the time spent in meetings debating the best way to move forward.
Guidance to help you gain the expertise needed to monitor and test compliance programs.
Up-to-date information and . . .
Standard of Care Center Membership
This is what you need to make your new and existing compliance program a priority.
You will get exclusive access to the most up-to-date material and commentary available as new standard-of-care regulations are proposed and adopted.
Short Video Lessons
Maximize your efficiency by learning step-by-step methods for developing and maintaining the compliance program your firm needs with our simple – and short – lessons. We will show you how to identify and develop what you need from scratch and eliminate the guesswork. We guide you all along the way.
In-Depth Information
This is where your own expertise develops. Our library of lessons provides training and practical advice on all things standard-of-care. We provide state-by-state information including a deep-dive into New York's Regulation 187, the "Suitability and Best Interests in Life Insurance and Annuity Transactions."
On Demand Material
The material you need will be right here! Say 'goodbye' to frustrating searches. As a Center member, you can tell us what information you would like to see. Depending on the volume of requests, we will look to members to either prioritize or vote on which lessons will be available next.
Long-term Benefits
Because new and amended regulations are likely to keep coming, along with DOI actions and guidance, and because we will continue to develop new materials for the Center, you will have access to timely materials on a long-term basis.
Membership Community
As a member, you will get exclusive access to the Standard of Care Center membership community . . . a place where you can ask questions, connect, and pick the brains of others facing similar compliance challenges. The discussion is moderated for anti-trust concerns and to make sure the discussion stays focused on the issues related to standard-of-care regulations and related compliance programs.
Additional Resources
In addition to the individual lessons, the Center is also compiling extensive references, resources, and tools for you to consult as needed to support your compliance efforts.
The Standard of Care Center is full of varied and practical resources and support so you can develop and maintain a strong compliance program with confidence.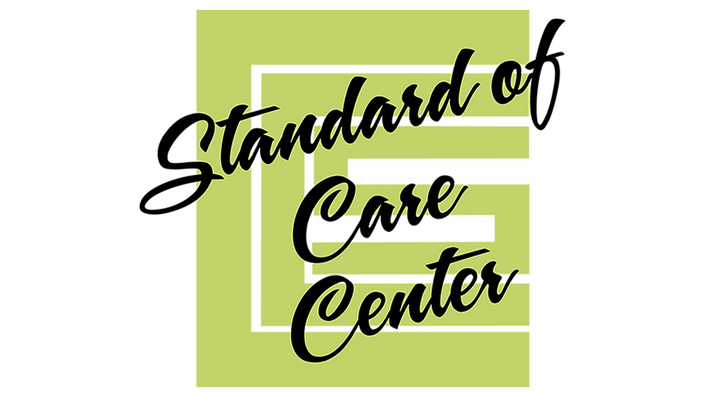 SCC: Intro and Sample (FREE)
Introduction and Free Sample Lesson
Frequently Asked Questions
When do the lessons start and finish?
Lessons are available now (more added monthly) and they remain available to you as long as your membership is active. This is completely self-paced online learning - you decide when you start and finish the lessons.
How long do I have access to each lesson?
How does lifetime access sound? As a member, your enrollment provides unlimited access to these lessons for as long as you like - across any and all devices you own. If you cancel your membership, access is no longer available.
Will I have access to ALL the Standard of Care Center lessons?
Yes. With your monthly membership fee, you'll have unlimited access to all of the lessons in the Standard of Care Center (SCC). New lessons will be added monthly.
Can I purchase the lessons individually?
We have decided not to make the lessons in our Standard of Care Center available for individual sale because they are not designed to stand on their own. Instead, they build on and compliment each other. We're confident that you will find the SCC to be an invaluable resource with a lot of information in one place. Should you decide otherwise, you can cancel your membership anytime.
Will I have instant access to all lessons?
Yes. You will have instant and unlimited access to everything that is available in the SCC.
Will you be adding new content, or is everything in there?
New content will be added monthly. We have great content already available, with more in the works - plus we would like to hear from you if there's something you really want to see added. Feel free to email us at
[email protected]
.