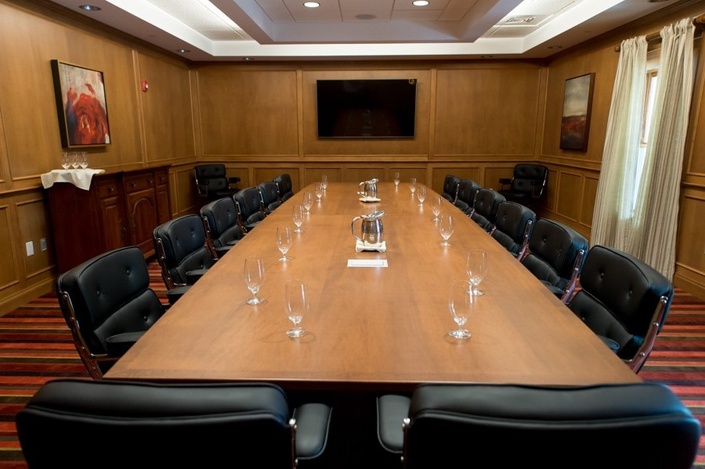 2018-Q4 Currin Insurance Compliance Symposium - Advertising - NH
Insurance Advertising Compliance
If you're interested in learning about insurance advertising compliance in the digital era, sharing your challenges, and looking at solutions as a group, join us on THURSDAY, OCTOBER 25, 2018 in Bedford, New Hampshire. Currin Compliance Services is hosting a one-day symposium to explore some of the unique challenges digital advertising presents compliance professionals and best practices for reviewing content for digital channels.

This day will be full of information with the opportunity to share and discuss your experiences. You will walk away with ways to approach your digital advertising review process as well as an increased knowledge about how to review ads for the digital channel.
We want to tailor this event to your needs and challenges. We encourage attendees to email questions for discussion in advance to Glenda Bean.
SPACE IS LIMITED!
We are intentionally keeping this group small to have real discussions on these important issues. Don't hesitate...register now and secure your spot.
Scroll down for venue information and a link to book a room.

TENTATIVE AGENDA

(subject to change)
7:45-8:30 – BREAKFAST
8:30-9:00 – Welcome/Kick-off
Starting with introductions, we'll get to know each other and the specific challenges you're facing before diving into how to apply advertising standards to digital ads.
9:00-10:15 – Top Challenges of Digital Advertising and How to Address Them
When it comes to advertising online, compliance professionals are often left with more questions than answers. We'll look at some of the top issues that come up when reviewing ads for digital platforms and ways you can address them. Topics will include:
Key Considerations for Compliant Ads
Marketing Concepts That Can Land You in Trouble
Challenges to and Solutions for Making Digital Ads Compliant
Filing
Oversight
10:15-10:30 – BREAK
10:30-12:00 – Market Conduct Exams and Consent Orders - What Can We Learn?
In this session we'll look at advertising issues that have been flagged in market conduct exams to gain insight into what regulators are looking out for.
12:00-1:30 – LUNCH with informal discussions and networking
1:30-2:30 – Best Interest Standards and Digital Advertising
While the DOL rule is dead and gone, the idea of a higher standard of care doesn't seem to be going away anytime soon. We'll unpack what is meant by a "best interest" standard, review recent developments around requirements, and discuss how to bring these standards into the digital space.
2:30-2:45 – BREAK
2:45-3:45 – Q/A – Open Discussion – What's on your mind?
We'll talk through your questions and scenarios and get feedback and input from the group.
3:45-4:45 – 1-on-1 meetings. (15 minutes maximum. Must sign up in advance. Please email Glenda Bean to schedule your meeting.)
Venue and Hotel Information
The Bedford Village Inn (BVI) is New England at its finest...where "the beauty of nature blends seamlessly with sophisticated New England style." BVI is located 10 miles from the Manchester-Boston Regional Airport with complimentary shuttle service to and from. New England is known for its spectacular foliage this time of year so we hope you're able to stay and enjoy the surrounding area. CICS attendees are eligible for a discounted room rate (Wednesday 10/24 until Sunday 10/28). Attendees are responsible for booking your own transportation and accommodations.
CLICK HERE to go directly to our hotel group reservation page and book your discounted room online (simply change the dates as needed).
If you call the hotel directly for reservations, our group code is: CUR19GB5.

The Grand at Bedford Village Inn Rooms for Currin Compliance
2 Olde Bedford Way
Bedford, NH 03110
Toll-free: 1-800-852-1166
Local: 603- 472-2001
Lead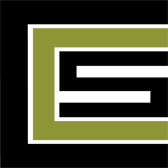 Currin Compliance Services, Inc. (CCS) provides compliance consulting and assessments for life insurance carriers and their distribution partners. We focus exclusively on product, advertising, operational, and distribution compliance for the life insurance industry. We believe that excellence is the product of placing limits on what we offer to our clients. We know what we do, and we only do what we know!
In addition to product submissions, we assist with company and agent licensing, financial and market conduct examinations, drafting and submitting Plans of Operations, making requests for specific regulatory actions and determinations, and advocating for our clients with insurance regulators on a variety of life insurance and annuity issues. For more details about our services and what CCS has to offer, please visit our website.

We are Currin Compliance Heroes!

Registration, Payment, and Cancellation Policies
Payment:
Credit card payments are preferred and paid via our on-line education portal (follow the registration instructions for each event). If you must pay by check or have any questions, please contact [email protected].
Registration Transfers:
A registration is transferable within the same company. To transfer a registration, you MUST contact [email protected] a minimum of 14 calendar days prior to the event with the new attendee's information. We are sorry, but transfer requests cannot be accepted less than 14 calendar days prior to the event.
Cancellations:
Registrants must contact [email protected] to cancel a registration and the refund terms below will be followed regardless of the reason for the cancellation. That includes inclement weather, terrorist threats/attacks, death or tragedy, or any other unforeseen circumstances that result in cancellation by the attendee.
Attendee cancellation 30 calendar days or more prior to the event start date will be refunded 100% of the registration fee minus a $50 processing fee. Cancellations occurring within 15-29 calendar days prior to the event start date will be refunded 50% of the registration fee. No refunds will be issued for cancellations 14 calendar days or fewer prior to the event start date.
If Currin Compliance Services, Inc. reserves the right to cancel any scheduled event. Notice will be given as soon as practical after the decision has been made and registration fees will be refunded in full within 20 business days of the cancellation notification.
This selection is not open for enrollment.